From concept to completion, BIM is the backbone of successful landscape design.
Using Artisan RV for Revit, as well as Artisan for AutoCAD, users can design in an environment where they can access a wide range of tools and resources to create and collaborate on landscapes in the public realm.

From 3D visualisation, improving communication and analysing and modifying a design, to the ability to share data and meet project requirements on time and within budget, Artisan RV unleashes BIM in the landscape realm and is the trusted, go-to environment for creating landscapes.
Fully-informed data rich collaboration
With Artisan RV's soft landscape works integrated into Revit, you can collaborate with teams and organisations in one place – making changes to designs quickly and simply. Everyone has access to the same data so there are no surprises or hidden elements – with potential clashes easy to detect and rectify.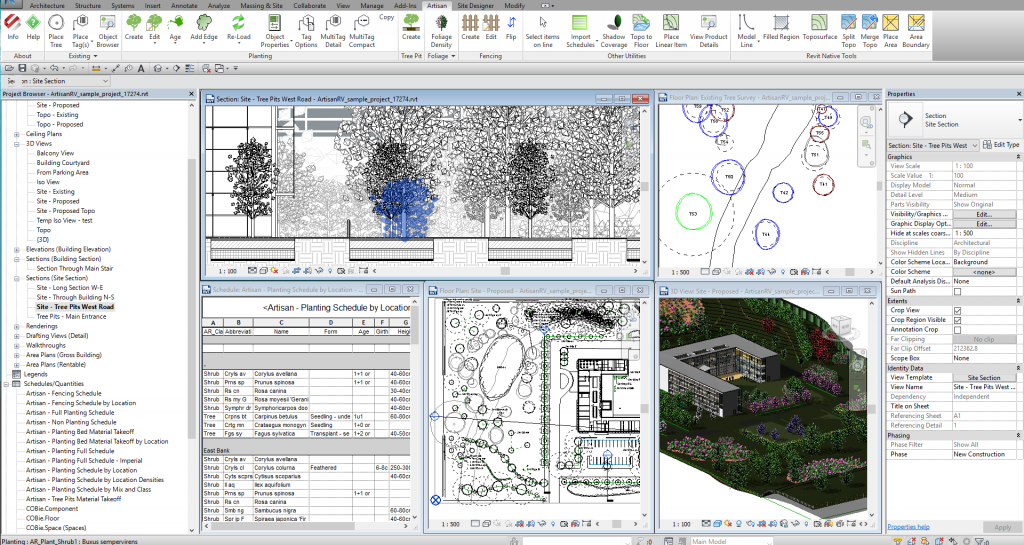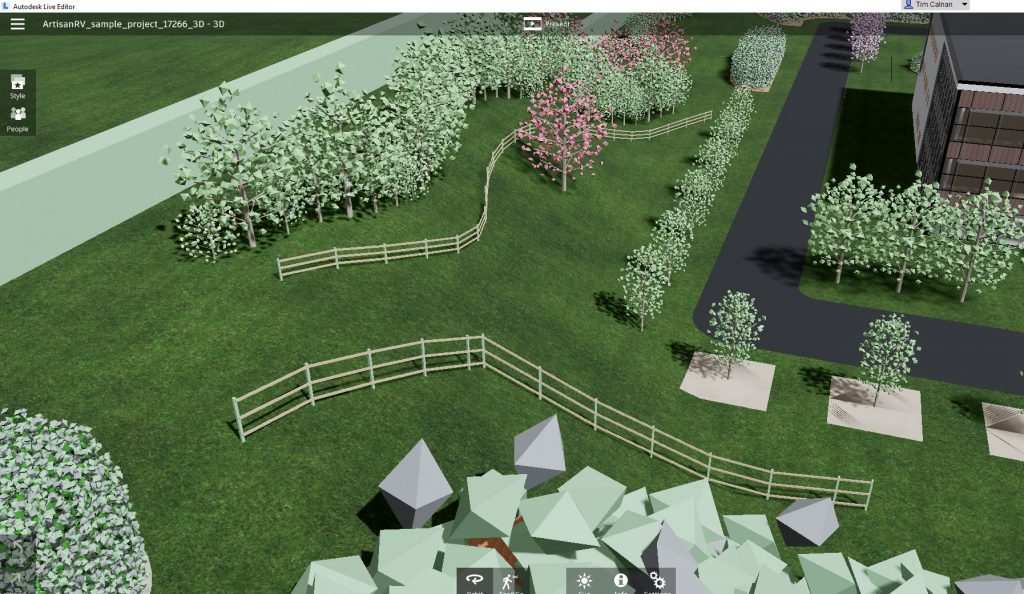 3D Visualisation
Artisan's BIM deliverables create visually powerful 3D environments – bringing landscape designs to life. The resultant visual impact adds credibility; supporting both decision-making and securing new business.
Share, change and automatically update
Share information and assets quickly with project partners, make changes in seconds and update designs for everyone to view and review on screen. As the environment changes, it changes for everyone in real-time with real data and real power.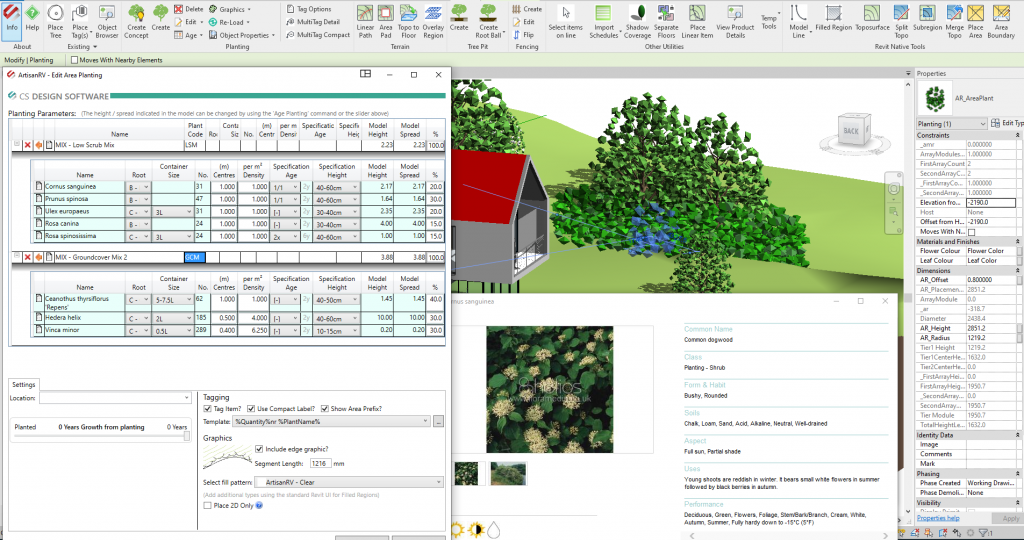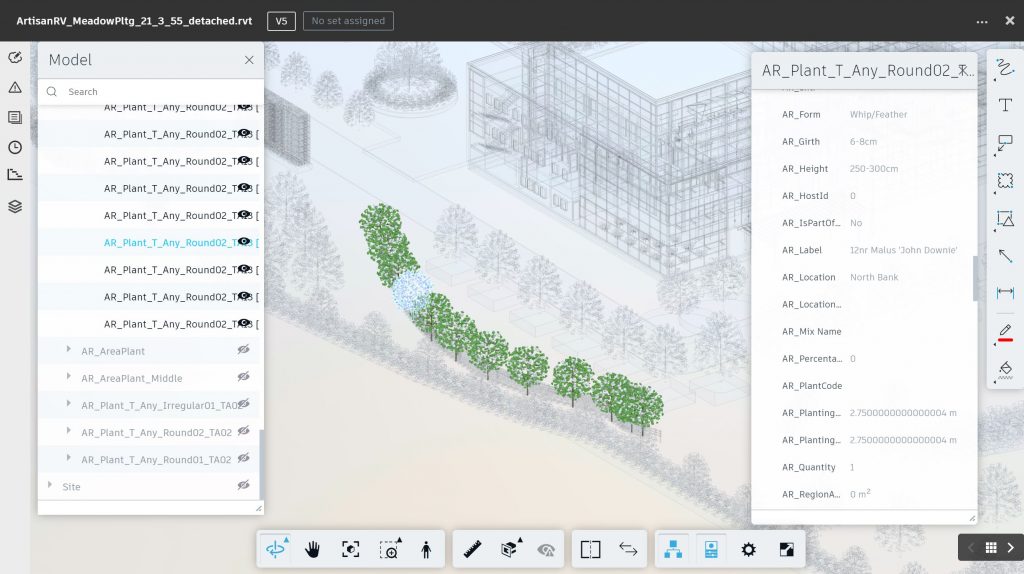 Improve project efficiency and communication
BIM for landscape within Artisan RV is cloud-based, enabling quick and easy communication between project partners with the back-up of real planting and site data. Share ideas, improve efficiency with changes and feedback and make project delivery quicker and more cost-effective for everyone across each individual workflow.
Meet project BIM requirements
At the start of every project, specific targets and requirements are set by clients and collaborators to ensure that everything runs smoothly. Information-specific requirements are established at the outset of BIM projects to define outputs and drive processes. It specifies what, when, how and for whom data needs to be produced. Artisan RV ensures information requirements are met both on time and within budget.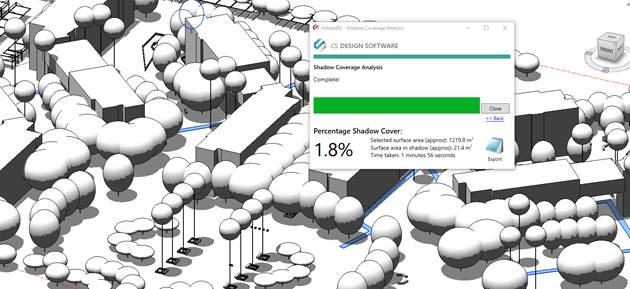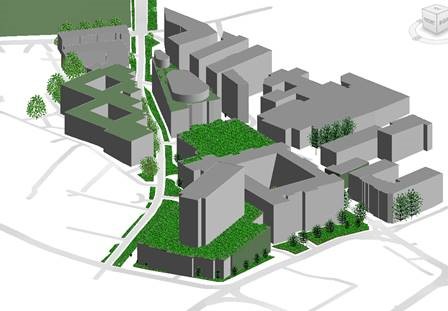 Future BIM developments
Tools within Artisan RV continue to be developed in response to the demand from users. BIM will continue to improve collaboration with all stakeholders. New technologies will become mainstream and the connected model-based process will be leveraged into operational and maintenance programmes – both relevant and vital in the creation and delivery of successful landscapes.